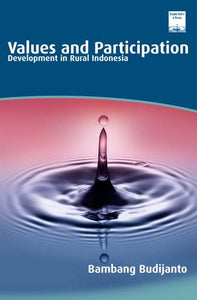 Regnum Books
Values and Participation
Regular price
£12.00
£0.00
Unit price
per
Tax included.
Shipping
calculated at checkout.
Bambang Budijanto
2009  |  237pp  |  ISBN: 9781870345705
Development in Rural Indonesia
Socio-religious values and socio-economic development are inter-dependant, inter-related and are constantly changing in the context of macro political structures, economic policy, religious organizations and globalization; and micro influences such as local affinities, identity, politics, leadership and beliefs. The three Lopait communities in Central Java, Indonesia provide an excellent model of a rich and complex negotiations and interactions among all the above factors. The book argues that the comprehensive approach in understanding the socio-religious values of each local community is essential to accurately describing their respective identity which will help institutions and agencies, both governmental and non-governmental, to relate to these communities with dignity and respect.
---