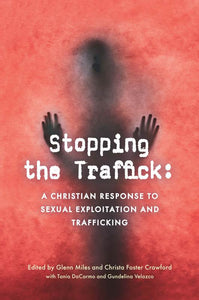 Regnum Books
Stopping the Traffick | eBook
Regular price
$7.68
$0.00
Unit price
per
Tax included.
Shipping
calculated at checkout.
Glenn Miles and Christa Foster Crawford
2014  |  318pp  |  ISBN: 9781908355560
A Christian Response to Sexual Exploitation and Trafficking
Stop the traffick? How do we even begin addressing such an important – and yet overwhelming – task? If you are a practitioner striving to assist victims or a faith-based organization wondering how to get involved you may be wrestling with questions like: How should we go about working with exploited people? Where should we focus our response? How do we deal with the challenges?
This cutting-edge book brings together practical advice and strategic insight from more than 40 global experts and experienced practitioners who thoughtfully explore how best to answer these questions and more. Stopping the Traffick is for everyone who wants to go beyond merely knowing that something must be done to a deeper understanding of how we can more effectively bring an end to exploitation.
---