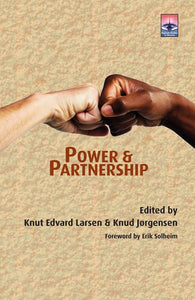 Regnum Books
Power and Partnership | eBook
Regular price
$7.68
$0.00
Unit price
per
Tax included.
Shipping
calculated at checkout.
Knut Edvard Larsen and Knud Jorgensen
2014  |  160pp  |  ISBN: 9781911372523
The purpose of this book is to focus on faith-based development with a particular emphasis on the question of power; to deal with the dark sides and the positive sides of power and partnership and how the two interact; to present relevant case studies on the topic from some of the world religions, and to publish new material and insights on the interdisciplinary debate on the topic, and thus fill a vacuum in the general discourse on faith-based development.
---