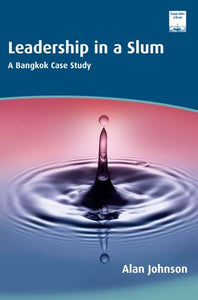 Regnum Books
Leadership in a Slum | eBook
Regular price
$7.68
$0.00
Unit price
per
Tax included.
Shipping
calculated at checkout.
Alan R. Johnson
2009  |  238pp  |  ISBN: 9781911372516
A Bangkok Case Study
This book looks at leadership in the social context of a slum in Bangkok from an angle different from traditional studies which measure well educated Thais on leadership scales derived in the West. Using both systematic data collection and participant observation, it develops a culturally preferred model as well as a set of models based in Thai concepts that reflect on-the-ground realities. This work challenges the dominance of the patron-client rubric for understanding all forms of Thai leadership and offers a view for understanding leadership rooted in local social systems, contrary to approaches that assume the universal applicability of leadership research findings across all cultural settings. It concludes by looking at the implications of the anthropological approach for those who are involved in leadership training in Thai settings and beyond.
---